Our Story
In 1999, a group of individuals from the Metro Atlanta Crime Commission decided that a great way to help families of law enforcement officers that were killed in the line of duty would be to organize a charity. A motorcycle ride was planned and called Care For Cops Ride For Law Enforcement.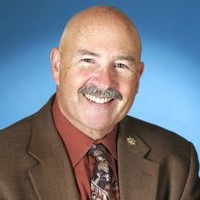 David Post, President of Future Security, a former full-time law enforcement officer, and a reserve officer since 1975, was chairman of the group. With the group's effort and hard work, the Care For Cops organization became a reality. On April 1, 2000, 250 people participated in the First Annual Care For Cops Charity Motorcycle Ride. Since then, Care For Cops has experienced the support of over 1,000 individuals.
The Care For Cops Motorcycle Ride started at Stone Mountain Harley-Davidson and would end at Lake Lanier Islands. During the motorcycle rides, Gwinnett, DeKalb, and Cobb County Police Departments, as well as other members of local law enforcement agencies, escorted the riders on this annual event. The Care For Cops Organization thanks these groups for their contributions to the success and safety of the ride. At each ride, we saw all types of motorcycle manufacturers and riders of every type. Participants had opportunities to win door prizes, including motorcycle gear, artwork, t-shirts, hats, jackets, and custom cooking grills. In addition, music was played; food and vendors were also provided for everyone's enjoyment. One year, during the Care For Cops Motorcycle Ride, participants were encouraged to show off their motorcycles at the Biker's Showcase.  This event was not only fun but also recognized the law enforcement's efforts and helped raise money for the families of other fellow officers.  Since 2000, the Care For Cops Motorcycle Ride has raised money and distributed the funds to those that met our non-profit requirements.
In 2006, in addition to the Care For Cops Motorcycle Ride, Care For Cops celebrated its First Annual Care For Cops Golf Tournament at the Château Élan Golf Course in Braselton, Georgia. The weather that November morning was a bit cold starting out, but everyone enjoyed a day of golf which started off with Stewart Cink conducting a putting clinic for all the participants.  Players also were able to participate in a putting contest where they could put their new knowledge to the test!  After the tournament, everyone enjoyed a luncheon and awards ceremony where awards for 1st 2nd and 3rd place were awarded along with the award for the worst score – a new fishing rod so the players could possibly take up a new sport!  During the day there were many wonderful items that could be bid on in the silent auction.  These items were donated by various companies in the area to help raise money for families.